The Making of the New Sprinter Van
The Sprinter – pacemaker.
How do you improve a van that gave its name to an entire vehicle class? How do you change the van which, since its launch in 1995, has served as the prototype for an entire market segment and has sold an incredible 3.4 million units? How do you ensure that a legend like this continues to find a home in more than 130 countries around the world in its third generation? How do you send the Sprinter into the future? The answer: You combine elements of the digitalised and networked world with the reliable values and strict functionality for which the Sprinter has been renowned and appreciated throughout its more than 20 years of undisputed market leadership. By taking the pioneering role. Once again. "Even though the Sprinter is a very successful and popular van that gave its name to a whole vehicle class, we are convinced that we have to change the game and tackle the challenges in transportation and mobility in the 21st century", explains Ulf Zillig, Senior Project manager for the Sprinter at Mercedes-Benz Vans. The Sprinter is a van that defined the rules in its pioneering role and now transports these to the world of network mobility, thus reaffirming its leadership in the large van segment.
Once a pioneer – always a pioneer.
What makes the new Sprinter so unique? "In particular, its flexibility and variability", explains Volker Mornhinweg, Head of Mercedes-Benz Vans. "These will be key success factors in the world of logistics and transport in the future", emphasizes the head of the van segment. "Customers are looking for a vehicle that can be perfectly adapted to their own specific needs", continues Volker Mornhinweg. "A good vehicle alone is no longer enough. Today, a vehicle has to be more than just the sum of its parts." That is why the new Sprinter is a multi-talent that provides perfect overall-system solutions for diverse commercial transport and mobility requirements: with an unmatched variant diversity, new networking services and a new telematics generation. The Sprinter spearheads the strategy transformation being advanced by Mercedes-Benz Vans: away from a pure vehicle manufacturer toward a provider of complete mobility and connectivity solutions. Once a pioneer – always a pioneer.
Read more on how the Sprinter now enters the future: http://mb4.me/new-sprinter_fb.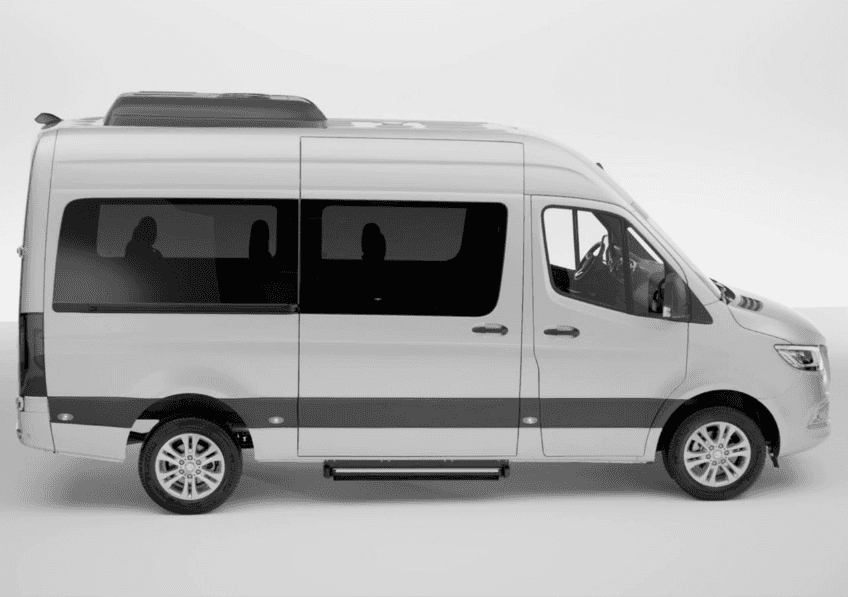 Disclaimer:
All content belongs to Mercedes-Benz.com and is not representative of Mercedes-Benz of Union .
https://www.mercedes-benz.com/en/mercedes-benz/vehicles/transporter/the-making-of-the-new-sprinter-the-legend-enters-the-future/?csref=_soc_fb_MBHQ_KW13_article&shortener=true