2019 Mercedes-Benz A-Class A 220 4MATIC® Walkaround


Sales & Leasing Representative, Nicholas Bradfield, introduces the all-new Mercedes-Benz entry level model: the 2019 Mercedes-Benz A-Class A 220 4MATIC®. To schedule a test drive, give us a call at 908-379-7200, come down to visit our showroom, or check out our A-Class inventory.
Design inside and out, this is the new 2019 Mercedes-Benz A-Class A 220. From its bold shark nose to its dynamic lines, it looks and feels more sporty and aggressive than ever. Inside, the innovative Mercedes-Benz User Experience (MBUX) with Natural Voice Control and the new touch interface transform your interactions with the car in the most natural and intuitive way. The new A-Class is all yours to touch and talk to. 
A-Class Features
Learning about what you do is what the new A-Class does best. With features like MBUX, smartphone integration, plus safety and assistance technology – it's no surprise that it wants to learn more because it helps you.
MBUX – Mercedes-Benz User Experience including Natural Voice Control lets you talk to your car like you would to a friend.
The new revolutionary voice control lets you control many functions with your voice, from the radio to climate control.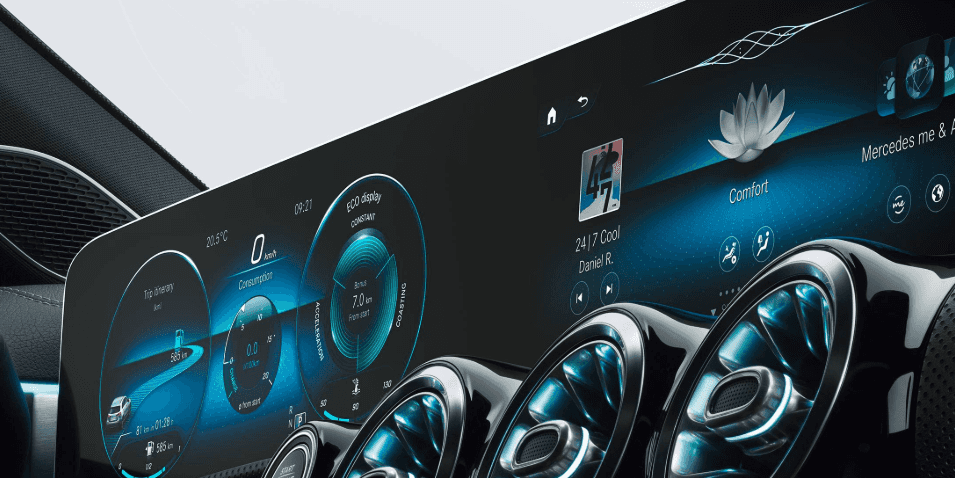 The new A-Class' innovative connectivity features work so well you don't even notice it. Because it connects you to everything that matters to you.
The Mercedes me smartphone app lets you take your car wherever you go – even when you're not on the road.
Safety & assistance systems.
The new A-Class has its eyes almost everywhere. So you are always in control, even in tricky situations. And you get to your destination safe and sound.