The 2020 Mercedes-Benz SLC Final Edition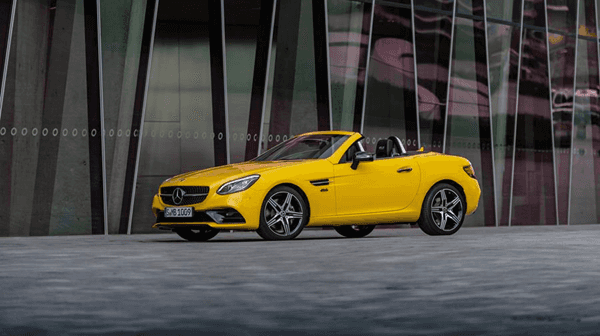 When the SLK first appeared as a production model in 1996, it caused a sensation and founded a new generation of roadsters. For the first time, Mercedes-Benz had produced a roadster whose vario-roof redefined the roadster segment by combining open-air driving pleasure with uncompromised comfort in poor weather that had never been available before. Furthermore, the SLK started its career in the launch color Yellowstone, an unusual choice for Mercedes-Benz. In honor of this world premiere, the Final Edition of the AMG® SLC 43 is available in the exclusive paint finish Sun Yellow. Boasting an extensive range of equipment and unique interior details, the special edition of the SLC marks the pinnacle of the current model generation. The 2020 Mercedes- Benz and Mercedes-AMG® SLC Final Edition will arrive in U.S. dealerships in 2020.
Check out our SLC Inventory while it lasts!
For inquiries or orders on the 2020 SLC Final Edition, contact us below: