What is Mercedes-Benz Service A?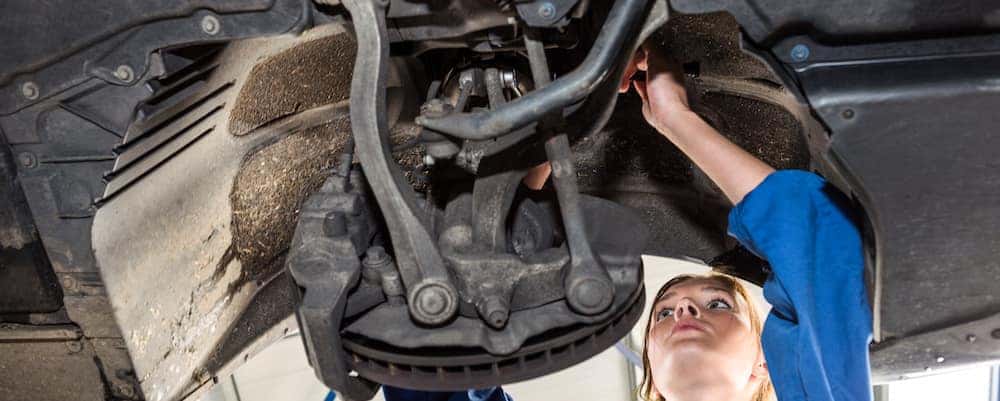 Mercedes-Benz Service A* is a regular maintenance interval performed after the first 10,000 miles or first year, whichever comes first. During this service appointment, your vehicle will receive:
Synthetic motor oil replacement
Oil filter replacement
All fluid level checks and corrections are dependent on factory-recommended service intervals for your vehicle's year and model
Tire inflation check and correction
Brake component inspection
Reset maintenance counter
To keep your Mercedes-Benz running at peak performance, it is vital to follow all the required maintenance as specified by model and year by Mercedes-Benz Maintenance Systems in the USA. Refer to your owner's manual for additional information specific to your vehicle.
How Much Does Mercedes-Benz Service A Cost?
Depending on where you choose to service your vehicle, the cost of Mercedes-Benz Service A can differ.** At Mercedes-Benz of Union, we regularly offer our Westfield customers service specials and competitive prices on Service A, Service B, and other essential maintenance appointments.
Mercedes-Benz Service A Perks
Mercedes-Benz Service A goes beyond the average check-up you'd receive at a generic service center. Only a Mercedes-Benz service center like Mercedes-Benz of Union can offer you:
Mercedes-Benz certified technicians, with the experience and training for your specific model
Genuine OEM parts that fit your car like no other
Any and all maintenance needed to keep your vehicle running strong
Flexible, easy service scheduling to fit in with your busy Scotch Plains lifestyle
How is Mercedes-Benz Service A Different Than Service B?
While Service A and Service B share some of the same tasks, Service B occurs after 20,000 miles or two years (whichever comes first), and also includes a cabin air filter replacement and brake fluid replacement. Select CLA and GLA AMG® models will also receive an engine air filter replacement too.
Where Can I Find Mercedes-Benz Service A?
Visit Mercedes-Benz of Union for all your Mercedes-Benz service near Bayonne. Our experienced team can help you with Service A, Service B, or any other repairs you may need.
More from Mercedes-Benz of Union
With the Concept GLB at Auto Shanghai (April 18 to 25, 2019), Mercedes-Benz shows what SUV ideas on the company's compact car platform might be realized alongside the GLA as a sporty all-rounder. While the latter promises engaging driving enjoyment with its coupe-like lines, the Concept GLB…

The Autotrader 2019 Best New Cars were chosen on a wide-ranging set of criteria, including interior comfort and materials, build quality, available features and ride quality. Each vehicle was agreed upon unanimously by the entire editorial and data team at Autotrader. To be considered, a vehicle must be of the current or next model-year and…

Details are everything. That's why we hand pick our Certified Pre-Owned inventory with rare and specialty vehicles, prepped and reconditioned to be as good as new! Check out our special financing rates going on now during the Mercedes-Benz Certified Pre-Owned Sales Event.