Performance vs. Utility: What's the Difference & How to Choose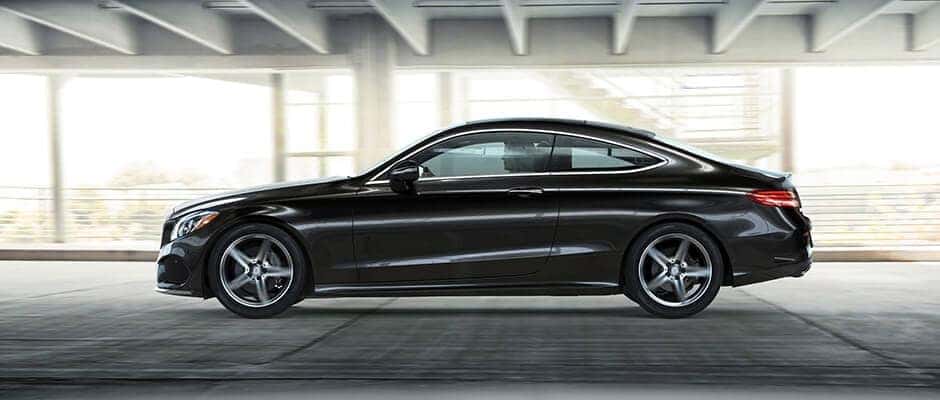 Performance vs. utility – what does it really matter? Quite a lot, as it turns out, with the following conflicts often arising:
Horsepower vs. torque
All-wheel/four-wheel drive vs. fuel efficiency
On-road vs. off-road performance
Passenger comfort vs. cargo space
If you're unsure whether to prioritize performance or utility in your new vehicle, consider the following points.
Horsepower vs. Torque
It's not a hard and fast rule, but you'll generally find performance-focused vehicles emphasizing horsepower and utility-focused vehicles emphasizing torque.
Here's the difference:
High Horsepower: Delivers outstanding acceleration and high speeds.
High Torque: Measures twisting force – the more torque, the more strength you have for towing and the stronger your low-speed acceleration.
All-Wheel/Four-Wheel Drive vs. Fuel Efficiency
Manufacturers are making their models increasingly efficient, and more are adopting all-wheel drive, but you can still focus on one ahead of the other:
All-Wheel/Four-Wheel Drive: These drivetrains deliver dependable traction across rougher terrain or through tougher weather conditions. You'll also be able to tow more.
Fuel Efficiency: Delivering power to all four wheels means burning more fuel. If you're not going to be covering challenging terrain or weather, focus on two-wheel drive for strong performance and more generous mpg ratings.
On-Road vs. Off-Road
Where will you be driving? It's going to affect plenty.
On-Road: Mostly sticking to cities and highways? A performance-focused vehicle is going to see you enjoying an agile drive.
Off-Road: You'll need different suspension to cope with the demands, plus a host of further additions. Being off-road-capable is the domain of utility vehicles.
Passenger Comfort vs. Cargo Space
Finally, measure up your desire for comfort against your need for cargo space:
Passenger Comfort: Some sport models are rather spartan, but most performance vehicles provide luxury fittings and materials.
Cargo Space: A vehicle with sights set on utility should provide a cavernous cargo area, usually one that can be extended easily into the passenger compartment.
From Performance to Utility: Find What You're Seeking at Mercedes-Benz of Union
Whether you need to talk financing, arrange a test drive, or simply find out more about performance vs. utility, the team here at Mercedes-Benz of Union is always eager to be of assistance – contact us today in Union for any further help. Take a closer look at Mercedes-Benz S-Class performance, then check out our current inventory so that you know what to expect when you come in!
---
More From Mercedes-Benz of Union
S-Class Family Features: AIRMATIC® Suspension LED Intelligent Light System KEYLESS GO® HANDS-FREE ACCESS Active Parking Assist 64 Color Ambient Lighting Wireless Charging Burnester® Surround Sound System "The 2020 model leans in even further to the idea that the GLS is the S-Class of SUVs…" -CAR AND DRIVER, APR '19 Key Highlights 3.0L inline-6 turbo engine…

With the Concept GLB at Auto Shanghai (April 18 to 25, 2019), Mercedes-Benz shows what SUV ideas on the company's compact car platform might be realized alongside the GLA as a sporty all-rounder. While the latter promises engaging driving enjoyment with its coupe-like lines, the Concept GLB…

The Autotrader 2019 Best New Cars were chosen on a wide-ranging set of criteria, including interior comfort and materials, build quality, available features and ride quality. Each vehicle was agreed upon unanimously by the entire editorial and data team at Autotrader. To be considered, a vehicle must be of the current or next model-year and…
TO LEARN MORE ABOUT THE COST SAVINGS & TRUE VALUE OF MERCEDES-BENZ PRE-PAID MAINTENANCE, PLEASE ASK YOUR SERVICE ADVISOR FOR DETAILS.
EXPIRES: 09/30/2023
Mercedes-Benz of Union
2585 US-22, Union, NJ
Service: (908) 379-7201
PRE-PAID MAINTENANCE
Expires: September 30, 2023
TO LEARN MORE ABOUT THE COST SAVINGS & TRUE VALUE OF MERCEDES-BENZ PRE-PAID MAINTENANCE, PLEASE ASK YOUR SERVICE ADVISOR FOR DETAILS.
INVEST $200-$299 • SAVE $45
INVEST $300-$399 • SAVE $55
INVEST $400-$499 • SAVE $75
INVEST $500-$599 • SAVE $85
Present upon arrival. One per customer. No cash value. Excludes tires, oil changes, and service packages. No further offers or incentives apply. See dealer for details. Expires 09/30/2023.
EXPIRES: 09/30/2023
Mercedes-Benz of Union
2585 US-22, Union, NJ
Service: (908) 379-7201
PROGRESSIVE OFFER
Expires: September 30, 2023
INVEST $200-$299 • SAVE $45
INVEST $300-$399 • SAVE $55
INVEST $400-$499 • SAVE $75
INVEST $500-$599 • SAVE $85