What's new about the 2019 Mercedes‑Maybach S‑Class?

What's new about the 2019 Mercedes‑Maybach S‑Class?
It is impossible to outdo an S-Class — except when the S-Class surpasses itself. The differences between the Mercedes-Maybach and its Mercedes-Benz counterpart go well beyond that additional marque behind the passenger window. With a length of 215 inches and a wheelbase of 132.5 inches, the Mercedes-Maybach brings nearly 10 inches in both dimensions, enabling greater comfort within and a more imposing form beyond.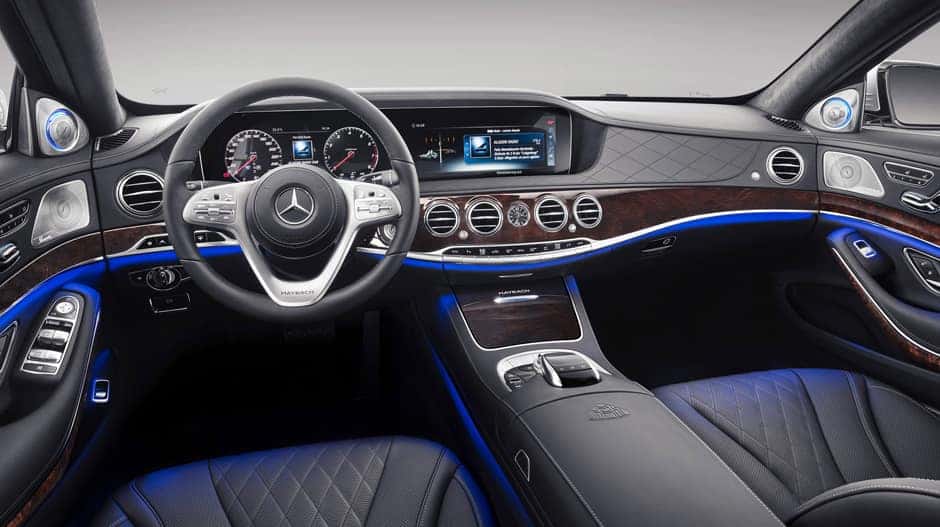 Visually, the 2019 model instantly cuts a more elevated figure than before. The grille, inspired by a pinstripe suit, strikes a note of sheer exclusivity. A two-tone exterior paint finish — now available in nine different colors — conveys the vehicle´s classic pedigree. An optional double clear coat lends an unsurpassed sense of elegance to darker paint options — with the second coat hand-applied by trained specialists.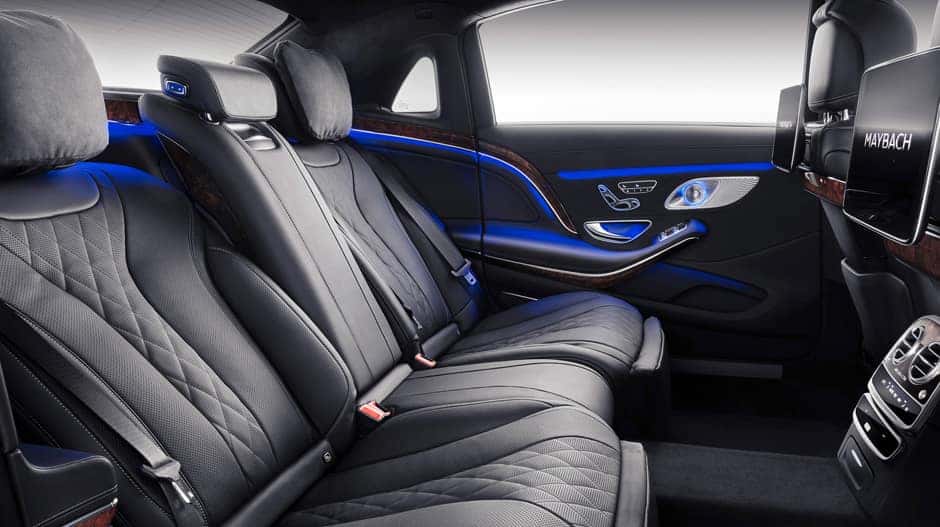 Within, the increasingly spacious interior will continue to host a range of comforts and conveniences catering to passengers like no other vehicle. These include massaging and reclining Executive rear seats, individual power seats with calf rests and optional folding tables, as well as the finest stitching, materials and color combinations. Enhanced by S-Class driver assistance technology, the world´s finest automobile has never been more formidable.
Key Highlights
4.0L V8 biturbo engine (S 560)
6.0L V12 biturbo engine (S 650)
463 hp and 516 lb-ft of torque (S 560)*
621 hp and 738 lb-ft of torque (S 650)*
0-60 mph in 4.8 seconds (S 560)*
0-60 mph in 4.6 seconds (S 650)*
ENERGIZING Comfort feature
Ambient lighting with 64 colors
MAGIC BODY CONTROL® (S 650)
Driver Assistance Systems: Active Distance Assist DISTRONIC®, Active Steering Assist, Active Speed Limit Assist, Route-Based Speed Adaptation, Active Blind Spot Assist, Active Lane Keeping Assist, Active Emergency Stop Assist
Executive rear seats with 43-degree recline angle and power calf rests, including cushion bag
Extended interior ambient lighting in rear cabin
Optional Executive Rear Seat Package PLUS with two folding tables
Refrigerator box available in rear
Panorama Roof option with MAGIC SKY CONTROL®
Optional Silver handcrafted champagne flutes by Robbe and Berking
Optional designo® Magnolia trim
Learn More at Mercedes-Benz of Union
Now that you know the facts, come in to Mercedes-Benz of Union near Westfield to test drive the Mercedes-Benz S-Class of your dreams. Our knowledgeable staff is standing by to answer your questions and get you into the model you've had your eyes on. Contact us today!
Disclaimer:
All content belongs to MBUSA and is not representative of Mercedes-Benz of Union. https://www.mbusa.com/mercedes/future/model/model-2019_Mercedes_Maybach_S_Class_Sedan?sd_campaign_type=Search&sd_digadprov=Resolution&sd_campaign=ZZBrand%7CCorp%7CFuture+Models%7CMB_Classes%7CGeneral%7CBMM&sd_channel=GOOGLE&sd_adid=Mercedes-Maybach+S+Class&sd_digadkeyword=%2B2019+%2Bs+%2Bclass&&gclid=EAIaIQobChMImZHn5Zve3QIVwlYNCh2UMAsHEAAYASAAEgJIDvD_BwE&gclsrc=aw.ds.ds#module=future-gallery&submodule=future-gallery-0&gallery=UNIQUE-GALLERY-ID|0|0