How to Replace a Mercedes-Benz Key Battery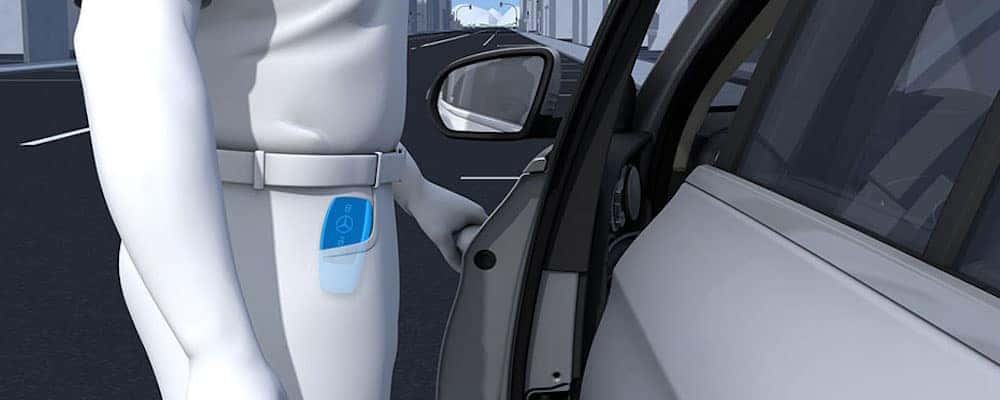 If you are noticing increasing key fob difficulties for your Mercedes-Benz, it may be time to replace the key fob batteries. Find out how to replace it at Mercedes-Benz of Union near Scotch Plains and contact us if you have any questions! If you are still having trouble with your keys after following our guide below, schedule service at our authorized Mercedes-Benz service center and get the benefit of genuine OEM parts and expert technicians.
When to Replace Your Mercedes-Benz Key Fob Battery
You may notice a few warning signs that will indicate it's time to change the battery in your Mercedes-Benz key fob, including:
If you have the KEYLESS GO® push-button start feature and your vehicle becomes increasingly difficult to start, that can mean the key battery is too low to send a signal.
If you are having increasing difficulty locking and unlocking your doors, or you set off the panic alarm when you try to open the door, your battery may be on its last legs.
A dashboard warning light may appear that indicates an issue with the charging system, which means you are losing battery power in your fob.
If you run into any of these issues on the go around Scotch Plains, follow the steps below to change the battery in your Mercedes-Benz key fob and avoid more problems down the road.
Replace Your Mercedes-Benz Key Fob Battery
Determine Your Key Type: Whether you have a Mercedes-Benz Chrome Key or a Mercedes-Benz Smart Key alters how the batteries are changed.
Get the Right Batteries: A Smart Key needs two CR 2025 batteries while the Chrome Key on newer Mercedes-Benz vehicles only needs one.
Smart Key: For the Smart Key, pull the latch at the end of the key holder, stick your key horizontally into the open slot, and lift the battery compartment out to replace the batteries.
Chrome Key: When changing a Chrome Key battery, pull on the tab at the bottom, push the key into the narrow end of the slot to remove the cover, and replace the battery.
Reassemble and Test: Put the key fob back together and test each button shortly to confirm function.
Enjoy Affordable Mercedes-Benz Service Cost at Mercedes-Benz of Union
If you have trouble with replacing your key battery, our Union service center can assist you. Come to Mercedes-Benz of Union for regularly scheduled Service A, Service B, and any repairs you might need in the Bayonne area. Be sure you check out our service specials before you visit so you can take advantage of our rotating savings!
More from Mercedes-Benz of Union