What is Mercedes-Benz 4MATIC®?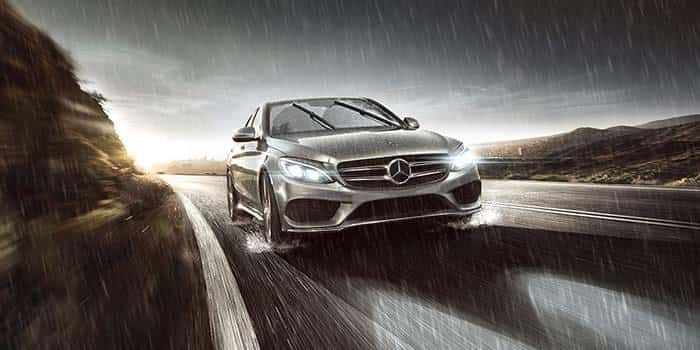 Mercedes-Benz 4MATIC® is the Mercedes-Benz 4×4 drive system that combines the 4-wheel Electronic Traction System with a 7-speed automatic transmission and 4-wheel Electronic Braking System to keep control in your hands when behind the wheel of one of our models on Scotch Plains roads. There's more to this performance system that you should test out in person. Learn how this system helps drivers then visit us at Mercedes-Benz of Union to test drive a model with the 4MATIC® drive system.
How Does it Help?
With the 4-wheel Electronic Traction System sending power to each individual wheel, slipping on the road becomes less likely.
This combined with the Antilock Braking System and 7-speed automatic transmission, the brakes are applied to the wheel that's slipping, or the one about to slip, as the system senses.
Having these systems working together to prevent accidents in poor conditions, drivers can rest easy knowing they'll be able to drive safer in a Mercedes-Benz.
Learn More at Mercedes-Benz of Union
Now that you know the facts, come in to Mercedes-Benz of Union near Westfield to test this system out for yourself in one of our Mercedes-Benz models. Our knowledgeable staff is standing by to answer your questions and get you into the model you've had your eyes on. Contact us today!